---
Page content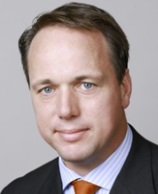 Niek Lotgerink
Food & Beverage Management
He has been a member of the Capital Catering GmbH team in Berlin since 2008 already, and coordinates everything to do with food & beverages.
Born in the Netherlands, he has been in Germany for more than 20 years where he worked for various organisations in different cities. He discovered his love for gastronomy early in life. After graduating and holding various gastronomy jobs in his hometown of Oldenzaal, he completed hotel management school in Almelo in 1993. Right after that he travelled to Hanover where he launched his career with a foreign work placement. He never left Germany since from a career perspective.
Through his years of working in food & beverage management, he continues to gather a variety of experiences today and has learned about and helped shape a very large selection of different events, performances, trade fairs, conventions etc.
The man behind the szene
"I am looking forward to many exciting events and new challenges with Prime Catering."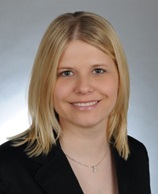 Stefanie Post
Sales & Event Management
Since August 2014 Stefanie Post is the new Director of Sales and Events at the Capital Catering GmbH. She is responsible for the catering sales at the exhibition center and she supports Prime Catering. For her new role she brings all the necessary experience in all areas.
Born in Lübeck and trained in the hospitality industry, she was over 10 years on the road in various hotels in the cities of Hamburg, London and Berlin. In Berlin she accompanied the opening of the well-known 5 Star Hotels Ritz-Carlton.
She developed her event-expertise for several years in the Berliner catering company "Optimahl Catering" with individual events up to 3,000 people. Smaller and more exclusive was it for her at the full-service company "40seconds". As Director of Sales she was responsible for the customer acquisition, the own event locations and the high-quality catering. Whether key account management, project management or design, budget planning or development of quality standards - she lives and loves this business and has been proving for many years that she finds always a solution for customers, companies and employees.
Our Lady of Sales
"My perspective is to create experiences and offer catering services that stand out from the masses, to inspire our customers sustainable. I attach great importance to promptness, customer proximity and an uncompromising quality in all areas."
Friederike Kranz
Project Management
Friederike Kranz as a trained hotelier has been working as Project Manager for Prime Catering in Berlin since April 2014.
Her roots in the hotel industry allowed her to travel the world, getting to know various cultures and working methods. Among others, she therefore called London home for some time, where she worked at Hilton Hotels in Revenue.
The sporty and engaged Berlin native gathered experience, among others with catering company Gastico located at the Bertelsmann office in the capital, where she organized and implemented exclusive events for industry, political and cultural guests.
She greatly enjoys climbing in her free time, leading to the conclusion that this young woman has her sights set high. The countless skiing and canoeing trips she successfully organises for herself and her large circle of friends are further proof of her organisational abilities.
The Head of Organization
"I promise myself that I will meet the highest demands for events, and to pamper what may be the most discerning palates at the star level."